We work in new media
for new types of audiences.
"WALA brings significant power to the table: experienced executive leadership, adaptable teams, and fantastic creative people"
WALA! It's the sound of collaboration and teamwork, of surprise and admiration when we achieve something extraordinary by working together. Let's create more WALA! moments in advertising and beyond by combining our ideas, skills, and experiences. Are you ready to join us?
SCROLL DOWN «We curate world-class Latin American talent in strategy, creative and content, and aim to make that talent accessible to all brands targeting Hispanic and Latin American audiences, regardless of their size, location, or scope.»
SCROLL DOWN …that move customers through cultural relevance and brilliant execution.
Our work is grounded in creativity, with a heaping spoonful of intuition and experience. We go deep into the category and market insights to help you find an ownable sweet spot, then develop the brand, distribution strategy and communications plan that guide the way.
SCROLL DOWN Meet your team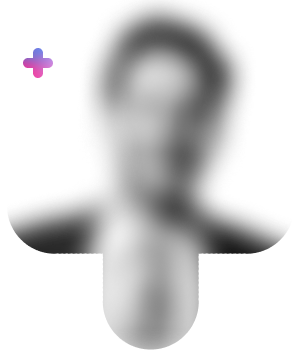 Culinary Content Director
Pocho is one of the most talented culinary photographers in Latam, well known for his intensive work with the world-famous chef Gaston Acurio.
Gourmand Cookbook Award
500 years of Fusion / Gastón Acurio
Milán 2015 PromPerú Supplies Exhibition
+80 large-format books and encyclopedias, as well as advertising gastronomic photography.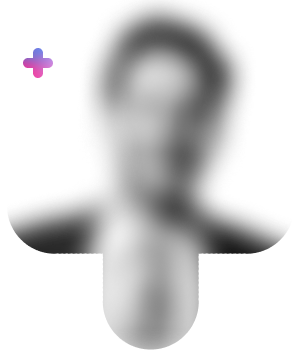 Culinary Content Director
His passion for food and design drives him to generate visual umami to help the culinary cuisine in the Hispanic market industry to be relevant and unique.
Documentary SND Award 2000
Editorial Design SND Award 2000
Best Documentary Serie Montevideo Film Festival 2020
Collaboration Bon Apetit Publish GQ Mexico
Partner – Chief Operating Officer
Since 2003, leading clients and their brands growth in different countries of Latin America, she has led campaigns for Coca-Cola, Visa, Kraft Foods, Alicorp among others in different markets. Passionate to do what's right. Analía is the creative operations mind behind it. An advertising leader with 15+ awards in campaigns for CPG Brands, she has also been on the EFFIE Awards Jury since 2019. In 2021, she moved to Miami and created WALA, WorkAround Latin America Corp. with the vision of making Latin American talent accessible to all brands based in the US.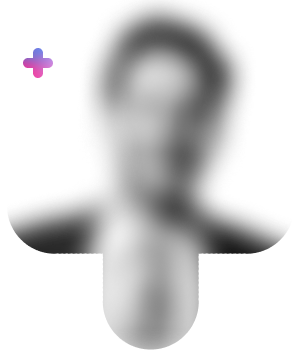 Partner – Chief Ecosysten Officer
Sergio Correa, 16 years as an entrepreneur in the world of digital marketing, 13 years running Nodos, during which time he has led the account and planning areas.
He has scrum certifications, Agile methodologies, visual thinking, design thinking and team building process, knowledge that he has transferred to the construction of the multidisciplinary team structure with which nodes work and to the construction of the culture where the teams can work and grow.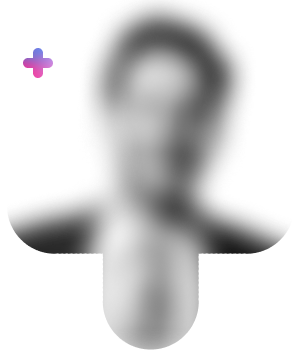 Partner – Chief Creative Officer
Javier Graña, creative director with more than 25 years of experience building brands. On that path he developed powerful strategies that helped bring powerful ideas to life, executed on multiple channels.
Throughout his career, he has had roles in the areas of accounts, planning and creativity, which gives him a very particular perspective on communication.
Winner at multiple local and international festivals such as Effies, Cannes, NY Festivals, FIAP, Ojo de Iberoamérica, among others, he has contributed to the construction of brands such as Interbank, Isil, Sublime, Promart, Real Plaza and many others.
Partner – Chief Strategy Officer
With 30 years in the advertising and content industry in Latin America, Alex leads campaigns for Alicorp, SAAB Miller, Unilever, Kraft Foods, BBVA, Repsol, Visa, Coca-Cola , Mondeléz, Primax, Kimberly Clark, Derco among others in Latin America.
Winner of different awards during his life, today he is VP of APAP – Peruvian Association of Advertising Agencies and CONAR – Advertising Self-regulation Committee. His passion for effectiveness led him to be a jury on the EFFIE Awards.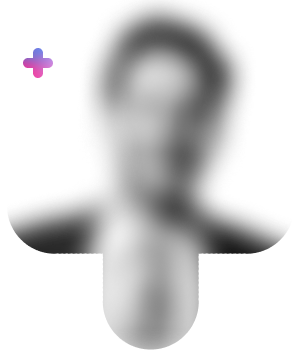 Partner – Chief Creative Officer
Rare breed of publicist who dominates the composition between words and images. Writer by training and graphic by nature. More than 20 years of experience of managing international and local brands for international agencies such as McCann Erickson, JWT, Lowe, among others. Many awards in the showcase and always restless in the search for opportunities to generate high-impact and memorable ideas.
Experience focused on achieving objectives with international brands such as Nestle, Coca-Cola, Alicorp, Motorola, Unilever, Natura, Repsol.
Web Development Consultant
Victor has led the launch and optimization of hundreds of websites over the last decade, focusing on User eXperience, SEO and high performance practices.
His software background provides a technical advantage on the development of websites and landing pages that load fast and work great.
OUR MISSION:
Leveraging Regional Insights to Grow Brands in Hispanic Markets.
Talent. Collaboration. Creativity.
Together our people deliver big creative, competitive ideas based on actionable customer insights.
Staying competitive means investing in the future. Our team will explore how your brand can leverage new platforms, more ways to tell your brand story, amplify your message and sell your brands in a diverse Hispanic market.
WALA´s way of working reflects the way collaboration assisted by technology takes place across countries, languages and cultures.
«Our multidisciplinary team, with a HUB in Florida and teams across 7 Latin American countries, thrives on collaboration with brands, consumers, media, platforms, influencers, agencies, consultants, and producers. We are dedicated to creating communication ideas that drive results, leveraging our diverse expertise and regional insights to help our clients connect with their audiences and achieve their business goals.»
SCROLL DOWN
INTEGRATED CONSULTANCY SERVICES
Strategic and Creative Services
We are strategic and creative thinkers from and for the Latin and Hispanic market. We make our brands relevant by cutting through the attention clutter and generating long-term value with campaigns and programs built to last and spread.
Deliverables and Digital Production
Bridging the gap between inspiration and execution for brands, our 360-campaign production capability runs and optimizes marketing ecosystems for clients through a borderless network of Hispanic and Latin American partners.
Platforms & Technologies
Constantly updating our knowledge of current and new platforms and technologies to deploy your campaign in a natural, collaborative and disruptive ecosystem.
Media Strategy and Content
You need a partner that can bring your story to life in a constantly changing ecosystem understanding how to get the most of platforms and algorithms. That is key to building a scalable media content strategy.
SCROLL DOWN
Our experience with brands of every size, growth stage, and business model. Tell us where you are and we'll meet you there.



Partners ecosystem
Our strength lies in an ever-evolving set of core competencies, nimbly combined and refined into a custom solution for our clients and their brands.
Get in touch
BECOME A CLIENT
JOIN OUR TEAM
WorkAround
© All rights are reserved.